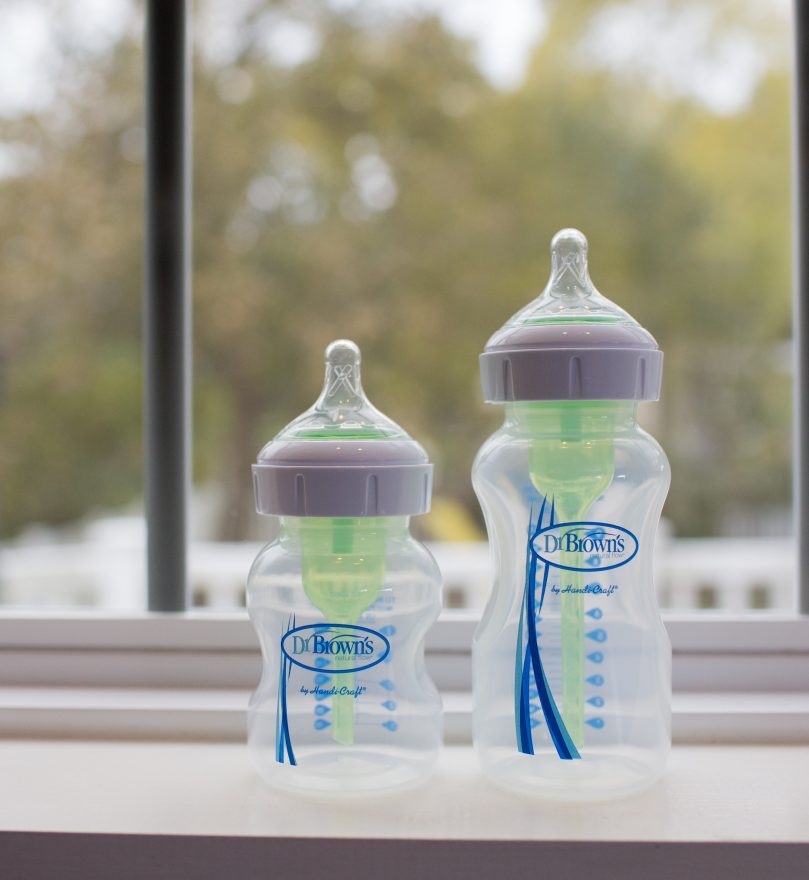 Dr. Brown's
Anti-Colic Baby Bottle
Buat pengalaman menyusu si kecil semakin nyaman dengan Dr. Brown's Natural Flow Options+ Baby Bottle. Botol susu Dr. Brown's bekerja sangat baik dengan Vent System terpasang namun akan bekerja sama baiknya ketika Vent System tidak digunakan ketika kemampuan menyusui bayi telah berkembang. Lepaskan Internal Vent System ketika Anda merasa bayi anda telah lebih dewasa, tanpa perlu memperkenalkan botol baru lagi. Nipple botol susu Dr. brown's memiliki teknologi Venting System yang akan memberikan pengalaman menyusui senyaman menyusui dari payudara.
The Power Of Choice
Botol Options+ Dr. Brown's menghadirkan inovasi yang secara efektif dan efisien memenuhi kebutuhan bayi serta orang tua. Botol Options+ Dr. Brown's didesain untuk bertumbuh sesuai dengan kebutuhan bayi dan menyediakan manfaat-manfaat bagi kesehatan. Botol Options+ Dr. Brown's memberikan orang tua kesempatan memilih untuk tetap menggunakan Internal Vent System atau melepasnya.